Factors That Make a Plastic Mold Design Stand Out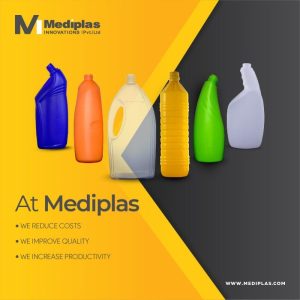 There are various features that are significant for developing a plastic mold which makes it exceptional from the rest. The machines and methods used for creating a plastic mold surely contribute to the brilliance of the design but only to some extent. Apart from that, there are numerous key elements that elevate the status of a mold design from good to great. In this blog, we'll have a look at some of the determinants that are crucial for producing excellent plastic mold designs.
Design for Manufacturing
The most important thing that must be borne in mind when dealing with the subject of injection molding is the art and science of aligning technical specifications with the specified requirements. Design for manufacturing (also known as DFM) is crucial when it comes to exceeding customer expectations in terms of quality and cost.
Materials Matter the Most
One important element to consider in mold making is the quality of the material. Implementing materials of mediocre quality in the production process not only expose the mold design to risk but also results in unavoidable issues later down the road.
Choosing the materials is an essential step in injection molding and must be done early in the design phase of a mold. Furthermore, each material has its own chemical and mechanical properties that must be considered before proceeding with the plastic mold design process. In short, the choice of materials is a significant factor that affects the robustness, cost, and appearance of the final product.
Wall Thickness is Critical
In addition to the chosen materials that affect the strength and cost of a plastic mold design, there's another crucial element that adds to the durability and visual appeal of the mold, which is wall thickness.
Uniformity has to be maintained for a plastic mold design to stand out from the rest. In addition, insufficient wall thickness can cause dimensional distortion in molds, potentially harming the final appearance of plastic molds.
Finishing Touches & After Effects
There's a common misconception that injection molding and manufacturing are functionality-centric. However, we at Mediplas are of a different opinion. We believe that aesthetics play quite an essential role in plastic molds. This is the reason why we provide the following post-processing services:
Pad printing
Laser engraving
Screen printing
Mediplas Innovations – Your Injection Molding Companion
Mediplas Innovations is a plastic packaging, manufacturing, and prototyping organization offering a wide range of injection molding, blowmolding and extrusion blow molding solutions. With the help of our effective practices we:
Reduce cost
Improve quality
Enhance productivity
In addition to the traits mentioned earlier, we specialize in working with a multitude of products, including:
We're with You Every Step of the Way!
What defines a plastic mold is its point of origin, which is the design. We at Mediplas Innovations are here to accommodate you through every step of the mold making process. We focus on these vital elements to ensure your ideas come to life effectively and efficiently.