How Mediplas is Revolutionizing Mold Making in Pakistan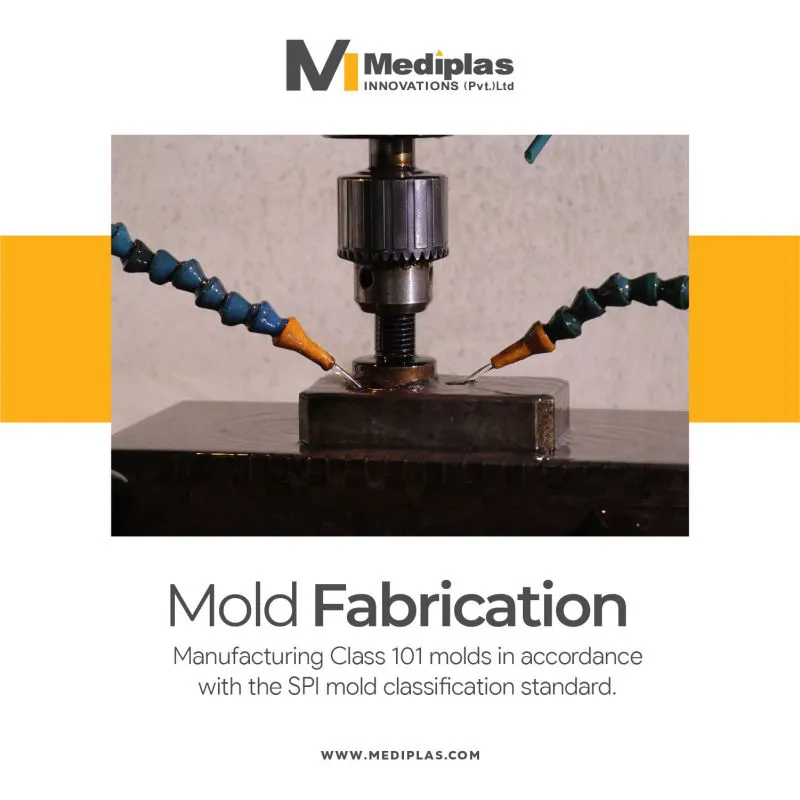 Plastic injection molding has been around since the 19th century. Later down the road, when embraced with state-of-the-art technology and cutting-edge innovations, mold-making gave rise to valuable plastic products and convenient industry materials. Mediplas has been catering to the plastic manufacturing needs of various pharmaceuticals, FMCG/consumer goods companies, and cosmetic and textile industries across Pakistan since 1999.
It's no secret that plastic molding has been around for decades and has grown with technological advancement. In this blog, we'll shed some light on how Mediplas has emerged as the pioneer of bringing a revolutionary change in mold-making in Pakistan and has surfaced as a leading plastic packaging manufacturer in Pakistan.
Advanced Automation is Our Key to Success
There's no doubt that automation is essential for bringing a paradigmatic shift and transforming the dynamics of a business. Therefore, Mediplas is well-aware of the fact that it's nearly impossible for an industry, especially when it comes to plastic manufacturing, to thrive without utilizing the latest technology and implementing up-to-the-minute innovation in day-to-day operations.
By combining machines for injection mold design such as Computerized Numerical Control (CNC), Tungsten-Inert Gas (TIG) welding, surface/cylindrical grinders, and many others with exceptional human prowess, Mediplas has throned itself as an all-around plastic molding company that is one of its kind in Pakistan.
Quality is Mediplas' Best Policy
The prime focus of Mediplas is to engineer quality products and long-lasting materials for medical devices and the packaging industry. As a result, the high caliber production standard empowers the company's commitment to developing high-quality products.
In addition to developing products of exceptional quality, Mediplas focuses on practices that are beneficial for its clients. For instance, developing the required products at target-friendly prices. By doing so, our clients enjoy the advantage of reducing expenditures and other overhead expenses.
Leading-Edge Technology & Tech-Savvy Personnel
Mediplas is proud of its exceptionally talented team and gifted engineers who draw from their years of experience and expertise to bring your vision to life. The designers take a holistic approach to your product idea and put their intuitive knowledge to use to exceed your expectations.
From offering 3D prints at the design phase to multiple post-molding decoration services after the manufacturing process, Mediplas is unrivaled in customizing products according to the client's custom-tailored requirements and has made a name for itself in the plastic manufacturing industry in Pakistan. 
In conclusion
What makes meeting the industrial demand for plastic products challenging is that there isn't a universal design that perfectly fulfills the need of every business, as every industry has its own set of requirements for its specific product. Therefore, Mediplas stands out due to its unparalleled potential to meet industrial requirements efficiently and specifically. As a result, Mediplas has become synonymous with reliability, credibility, and excellence.